Posts: 1
Joined: Tue Jan 25, 2011 6:30 pm
Show Keith we care! There's now a community page on FaceBook to join:
http://www.facebook.com/pages/Friends-o ... 8795555954
and news aggregation via Twitter @friendsofkeith:
http://twitter.com/friendsofkeith
Cheers!!
---
Thanks for the links! And welcome!
The modern conservative is engaged in one of man's oldest exercises in moral philosophy; that is, the search for a superior moral justification for selfishness.
-John Kenneth Galbraith
A conservative is a man with two perfectly good legs, who, however, has never learned to walk forward.
-Franklin D. Roosevelt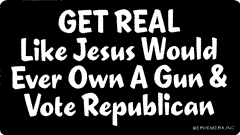 ---
---
Return to "Other Places To Visit"
Who is online
Users browsing this forum: No registered users and 0 guests