---
That is a nice blog that Nat has there. He obviously loves Keith and Thurber. I love that particular Rockwell painting.
The modern conservative is engaged in one of man's oldest exercises in moral philosophy; that is, the search for a superior moral justification for selfishness.
-John Kenneth Galbraith
A conservative is a man with two perfectly good legs, who, however, has never learned to walk forward.
-Franklin D. Roosevelt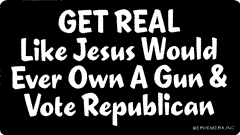 ---
The blog was removed! ???

Linda
---
scifibird wrote:The blog was removed! ???

Linda
The notice says the address isn't available for new blogs. Does that mean the person who started the blog still has it and took it down voluntarily for some reason?
Perhaps they violated TOS or possibly took it down to correct something else.
-Marie-
You find out what someone is really like in "battle," and Olbermann is who you want to be in a foxhole with, Patrick said. "On the air, we had each others' backs," said Olbermann.
-David Goetzl: "Keith Olbermann, Dan Patrick still brothers long after ESPN's 'Big Show'"; MediaPost blog,

4-6-2012
---
---
---
Return to "Other Places To Visit"
Who is online
Users browsing this forum: No registered users and 4 guests