Site Admin
Posts: 10014
Joined: Thu Feb 23, 2006 2:22 pm
Location: In The TARDIS Or At U.N.I.T. Headquarters
Contact:
Keith comes in at 25 minutes into the show.
http://nerdist.com/puck-soup-13-keith-olbermann/
" I'm not scared of Hell. It's just Heaven for bad people."

Peter Capaldi As The Twelfth Doctor - Heaven Sent
---
So great to hear his voice. And great photo!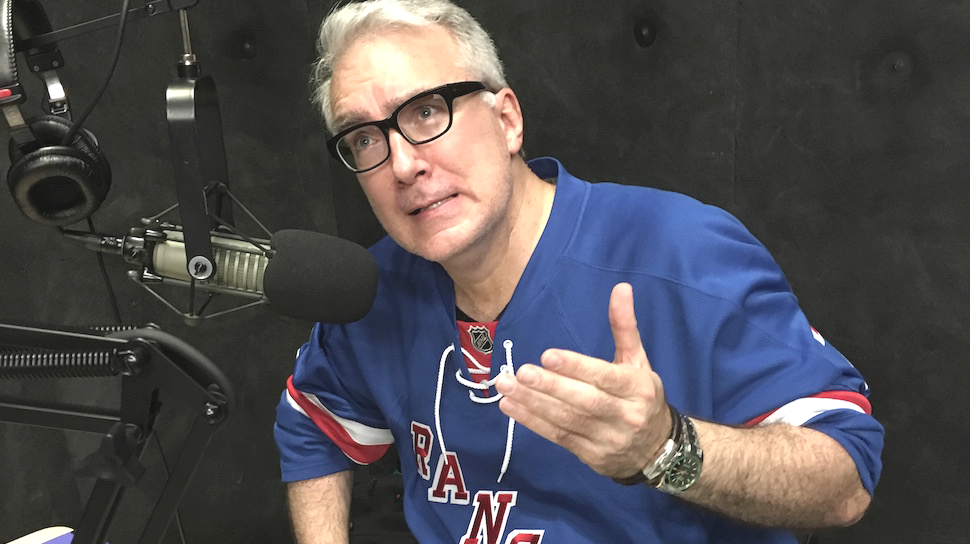 -Marie-
You find out what someone is really like in "battle," and Olbermann is who you want to be in a foxhole with, Patrick said. "On the air, we had each others' backs," said Olbermann.
-David Goetzl: "Keith Olbermann, Dan Patrick still brothers long after ESPN's 'Big Show'"; MediaPost blog,

4-6-2012
---
I so love to hear him tell those long yarns. Even about stuff I have no knowledge of, they're still fun!

-Marie-
You find out what someone is really like in "battle," and Olbermann is who you want to be in a foxhole with, Patrick said. "On the air, we had each others' backs," said Olbermann.
-David Goetzl: "Keith Olbermann, Dan Patrick still brothers long after ESPN's 'Big Show'"; MediaPost blog,

4-6-2012
---
---
Who is online
Users browsing this forum: No registered users and 8 guests