"Merry Shoeless, Jo!"
What a great way for Keith to start the last discussion tonight! This was classic
Countdown
, full of surprises. Joel McHale dodged shoes throughout the segment (a red high-heeled number found its mark: "
Ow!
") and Keith wrapped it up by hurling his own grey tennie -- instead of a crumpled paper wad -- at the camera!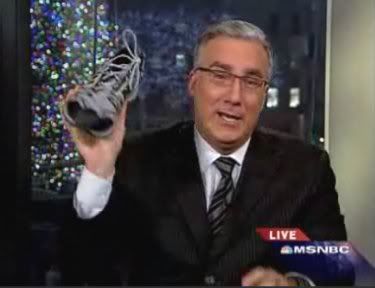 See it here:
http://www.msnbc.msn.com/id/21134540/vp ... 1#28269860
-Marie-