One of the many uses to which Geisel put his talent, besides print advertising and the children's books for which he's best known, was the two years' worth of editorial cartoons -- comprising over 400 pieces -- produced for
PM
, a New York newspaper supporting US intervention in the early years of WW II.
I'm posting these cartoons in the forum's Progressive Media section b/c of the political leaning of its creator and that of the publication from which it's taken.
Background:
America in the 1920s and '30s was marked by hardening attitudes toward aid to the victims of war and the immigration of refugees fleeing totalitarian domination in Europe. In 1940, a year before the attack on Pearl Harbor, one organization formed which shared this attitude: the anti-interventionist
America First Committee
-- which Geisel referenced here --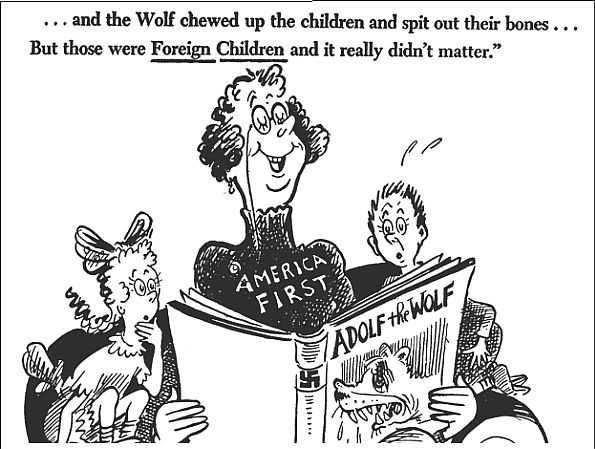 America-Firsters promoted isolationism and using American resources to build a wall of strength which foreign enemies could never penetrate --
Aviator
Charles Lindbergh
was America First's most rabid, and most popular, spokesperson.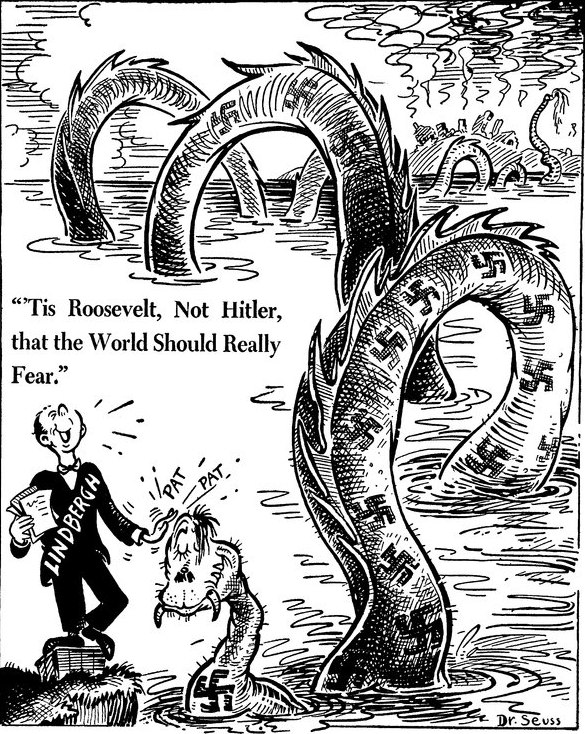 For more info, see:
http://www.snopes.com/dr-seuss-adolf-wolf/
-Marie-